Occupy my spare time I use to watched a movie or TV series, the most favorite movie I ever watched was Julie and Julia. There are so many thing that we could learn from this movie, such as life philosophy, finding passion and the most important thing especially for a food blogger is you will get culinary tour during watching this movie.
Source: Google



There are lots of food showed by this movie, but my favorite is the Bruschetta, the most beautiful, colorful and I could feel the fresh and light taste from that dish only from watching it. :D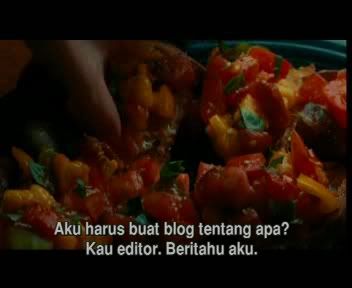 taken from Julie and Julia The movie
So, I tried to made it as similar like on the movie, but too bad, at my place I couldn't found basil Leave, so I just add ripe tomato on it. Here there the recipe.
What you Need:
Crusty French Bread, sliced into thick slice
Very ripe red and yellow tomato, chopped
Mix tomatoes and basil together and season with salt, pepper, minced garlic. Set aside.
Heat olive oil in frying pan and rub one side of the bread with garlic then fry until golden brown on both side. Remove and drain it.
Drain the tomatoes/basil mixture, and spoon on to each slice of the bread.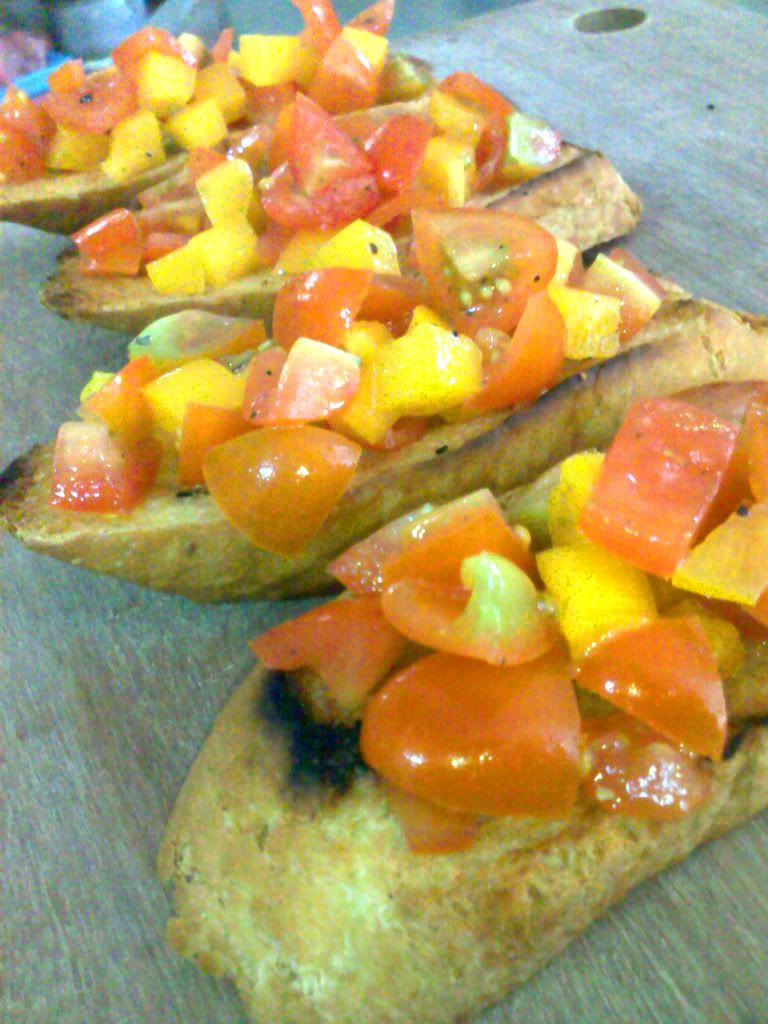 I don't write the amount on the recipe, because this dish is be able to adjust your personal taste. Happy Enjoy!!